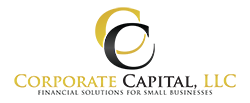 Our Loan Programs
 At Corporate Capital, we have a wide range of fast & easy loan options. Our loan programs include loans for Investors, No Hassle New Construction loans for Builders, Rehab Loans, Cash-Out Loans, Commercial Loans and Personal and Business Lines of Credit.
 With a proven track record for quickly closing loans, we're here to help you select the loan that best fits your needs.
Not Sure Which Loan Is Right For You?
We have loan options that are not listed on the website,  Contact Us today  :1-800-470-8304